Get Access To Limitless Learning Resources Through KMU
We offer live educational courses and certifications at Krav Maga Universal Headquarters, located just outside of Philadelphia, PA. We can even travel to provide seminars, educational material, and insights at YOUR SCHOOL!
KMU is proud to provide a diverse range of certifications, ranging from certifying new Krav Maga instructors to offering in-depth knowledge on niche subjects such as Airplane Security, Places of Worship Security, and Long Gun Defense. If you want to round out your self-defense knowledge and explore new resources, check out our upcoming events or contact us about offering a seminar at your school.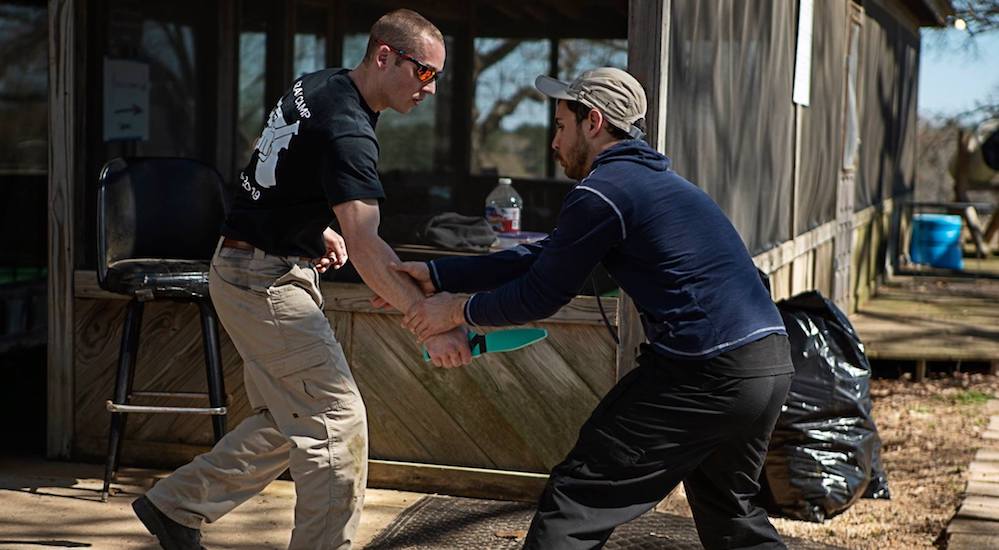 Simply reach out to us or fill out the form below and we'll contact you with more information!
We Offer Certifications In:
Krav Maga Instructor Certification

LEO Instructor Certification

Women's Self-Protection Instructor Certification

Active Killer Survival
Home Invasion
Handgun Defense & Familiarization>

Edged Weapons Defense
3rd Party Protection
Anti-Car Jacking & Driver Down
Improvised Weapons
Cognitive Stress Shooting
Tactical Combat Care
Escape & Evasion
Weapon Retention
Long Gun Defense
Tactical Carbine
Escalation & De-Escalation of Force
Travel Safety
Places of Worship Security
Airplane Security
Combatant Control
UPCOMING EVENTS
Pennsylvania Krav Camp 2020



INTERNATIONAL KRAV CAMP

Where: Towanda, Pennsylvania
When: August 14-16, 2020

International Krav Camp is an organization of non-Political Krav Maga practitioners from around the world that enjoy teaching, training, shooting and developing new friendships.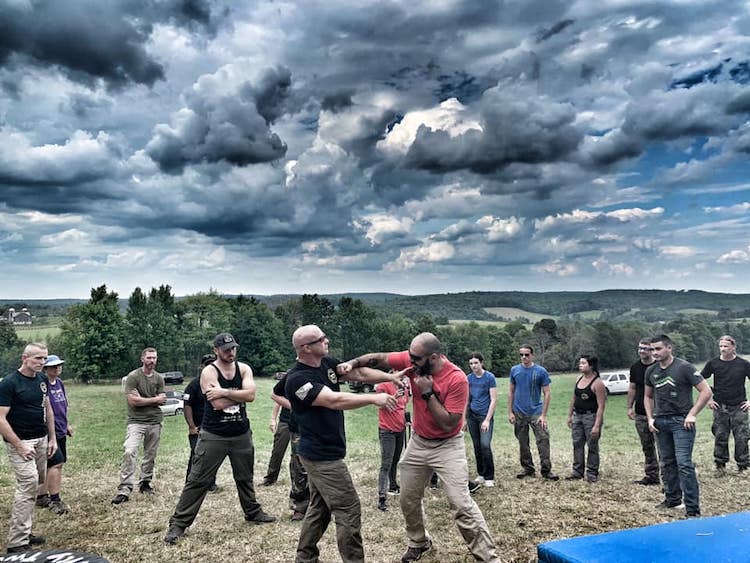 Instructors are from different organizations and each brings unique insights, teaching methodologies and techniques to camp, what they don't bring are EGO or Politics. Everyone is welcome to attend regardless of affiliation, organization, system, or whether they are a beginner or advanced student.

The theme for this year's camp is Ground Up...Fighting your way UP from the ground.

Pricing: EARLY BIRD SPECIAL EXTENDED!!!
| | |
| --- | --- |
| Early Bird Special - August 19, 2019 - MAY 15, 2020 $399 | Regular Registration - May 16, 2020 - July 31, 2020 - $499 |
Please note! Registration will CLOSE 2 weeks prior to camp

This is your chance to experience world-class instructors from around the world, expand your training horizons, have fun and meet new friends. This is an elite group of Krav Maga, BJJ, and firearms instructors, whether you are a novice or expert you will learn new things and have the time of your life!